Affiliate Disclaimer
Eyezy claims to be the most powerful phone monitoring software for parental control on the planet. It's a bold claim. We'll give it that. But does it work as well as it claims? Eyezy often takes its place in our HeyLocate apps review, but today, we want to concentrate solely on this software. We believe a close and detailed Eyezy review will help us to discover even more.
We know that comparing different services to find the best for your needs can be frustrating. You would rather not spend money and time on an app only to find out it doesn't work. That's why we eliminate the guesswork by trying out these apps, so you don't have to. Read our full Eyezy app review to learn about its features and what you can expect from this parental control app.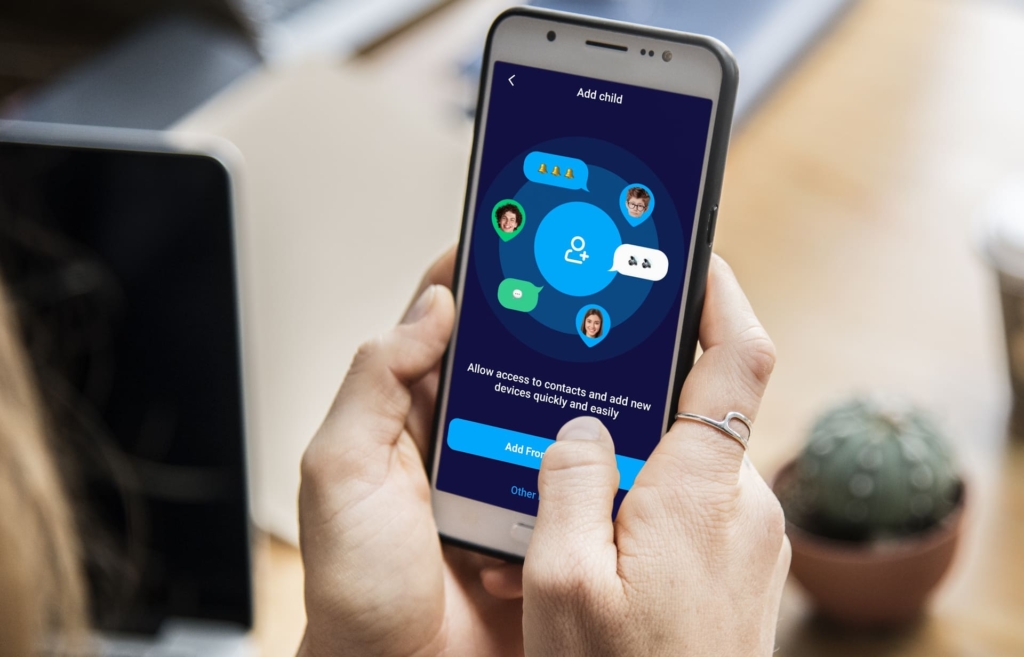 What Is EyeZy, and Who Owns It?
Eyezy is a parental control app that allows parents to monitor every feature on a mobile phone. It can track everything from text messages to social media apps, incoming and outgoing calls, location, etc.
It is worth noting that Eyezy is more for monitoring rather than for restricting. It only offers websites, apps, and Wi-Fi restrictions. Hence, it does have features such as setting screen times or monitoring app usage.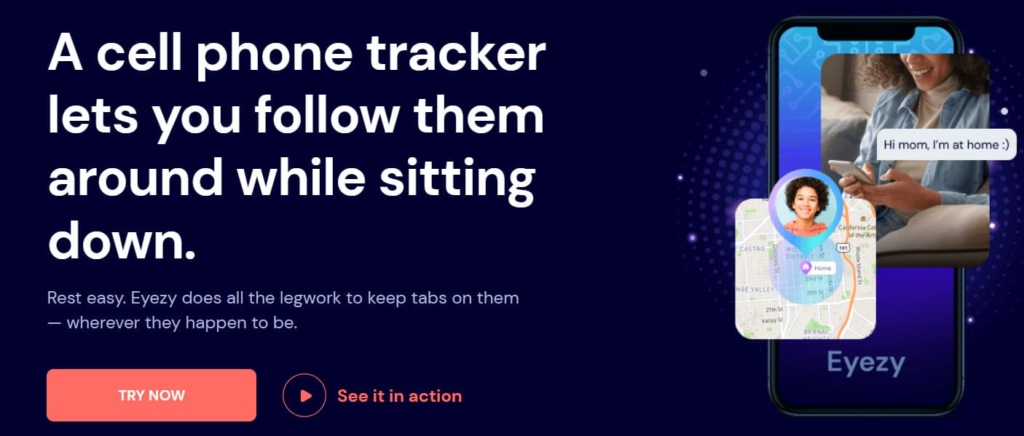 The Eyezy app is owned by Fortunex Limited, based in Nicosia, Cyprus. It was registered in 2013 and now receives an average of 800,000 visitors per month. According to Similarweb, most Eyezy users are male, representing 61.72% of the total visitors. Female users represent 38.28% of the monthly visitors. The largest age group of Eyezy visitors is 25-34 year-olds.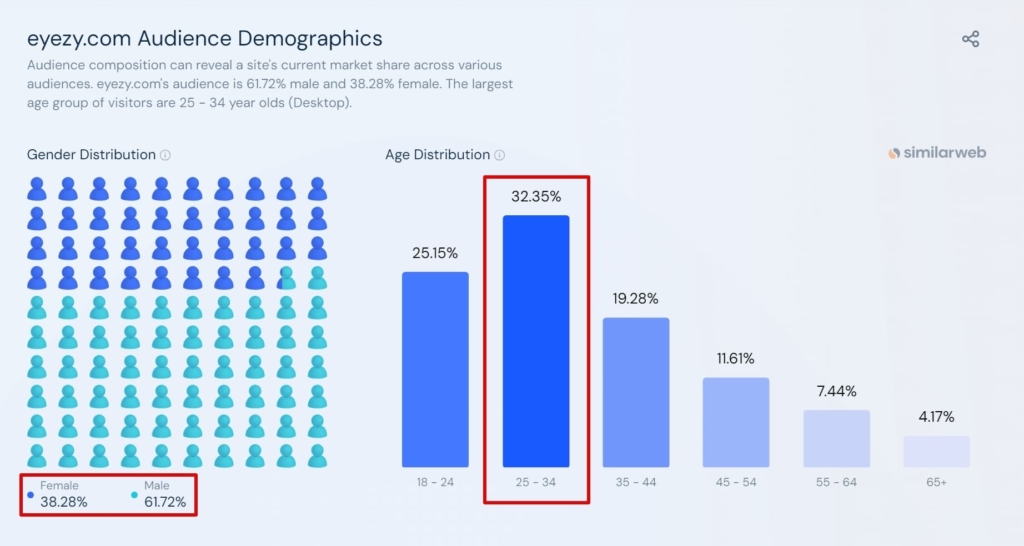 Eyezy also features a helpful blog detailing how to get the most out of every feature. Its YouTube channel also provides information about Eyezy features, like how to install the app and the top features to expect from Eyezy.
Is Eyezy Legit and Safe?
Eyezy is an application offering a Saas (software as a service) solution. It has a 3.1-star rating on Trustpilot and 3.92 stars on Sitejabber. 42% of reviewers on Trustpilot have given Eyezy a 5-star rating, while 66.7% of reviewers on Sitejabber have given the site a 5-star rating. Since these are third-party sites, it's a high indication that users have interacted with a legitimate service.
Eyezy's domain has been registered for up to nine years from now. It has 100% Trustscore in Scamadviser, meaning it is a legit and safe website. Moreover, Eyezy has indicated that it should only be used for parental control and on the user's device. It has terms that include a money-back guarantee, and Flashstart did not find any phishing activities or malware on the site.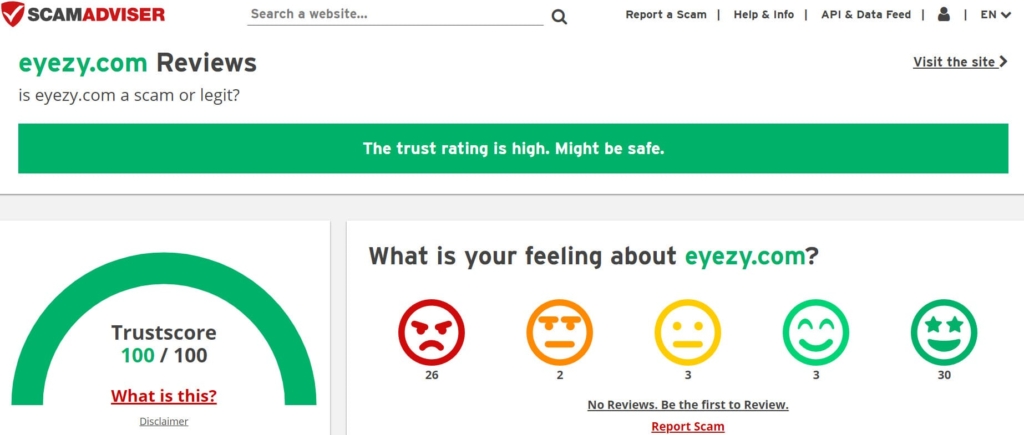 How Does Eyezy Work?
In this section, I'll tell you everything I discovered about Eyezy during my testing it with Android, from how to install it and how its features work. Let's get to it.
How to Install Eyezy
These are the steps to follow when installing Eyezy on the target device.
Create Your Account
You'll need an Eyezy account to start monitoring a cell phone. The first thing I did was create my account using my email address. Eyezy needed to know the type of device I would be monitoring.

I chose an Android and then picked a subscription plan. After completing the payment, Eyezy opened its dashboard, where I started the installation process on my kid's phone.
Disable Play Protect
It's essential to disable Play Protect to allow the device to install Eyezy on the target phone. I opened Google Play Store and clicked on my profile, then – on Play Protect, tapped on the settings icon in the top-right corner, and turned off Play Protect.

Install Eyezy on the Monitored Device
Go to the Eyezy dashboard. I had to select the type of device I was going to monitor. It will ask you if you have access to the target phone.
The phone needs to have an internet connection for Eyezy installation. You can install Eyezy on iOS and Android devices.
For iPhones, Eyezy suggests various installation options such as syncing the iPhone's data over Wi-Fi, iCloud sync using their iCloud credentials, jailbreaking the iPhone, or installing Eyezy physically on the device. But when I tested it with iPhone, I could get the result only with jailbroken device. If you are ready to do it, here is a video how to install EyeZy on a jailbroken iPhone.

For Android, Eyezy asked me to open Google browser and type q12z.net.

I then checked the box to pass the captcha security check. Then I tapped download and also passed the prompts that appeared. At this point, I clicked install > open.

Set Up the Eyezy App
Once you click open, the app will ask you to grant access to the phone's data, location, calendar, contacts, media, photos, files, messages, and managing calls on the target device.
Grant these permissions, then access the phone's Accessibility feature and scroll down to Installed Apps. It will open Framework Update Service. Click Framework Service > Allow > Turn On.
This step takes you back to the Eyezy app, where you'll need to grant permission to monitor apps and features on the target device. Click Ok on the permissions asked. They will include social media monitoring and call tracking.
You can also make the app undetectable and prevent detection by Antivirus. If you click to hide Eyezy, the app icon will not be displayed among apps installed on the phone.
Finally, find the registration code on the Eyezy dashboard by clicking on the prompts. It's the number written in red. Once you enter this code, Eyezy will take a few seconds to load the monitored phone's data.

This may seem too long and complicated, but in fact the service helps at each step and fortunately, I did not encounter any problems with the installation; hence I did not consult Eyezy customer support.
Once the phone's data is uploaded, you can start monitoring the device from the Eyezy website.
Allow Data Usage
After configuring the app, it's also essential to enable data usage while data saver is on to allow the app to work seamlessly. Go to the monitored phone's Settings > Apps > Update Service > Application Data Usage and turn on "Allow Data Usage While Data Saver is On."

Leave no Trace
It's best to delete the installation history to avoid uninstalling by the monitored phone's user. Thus, go to the browser settings and clear the browsing history. In addition, delete all files with the name "bt.apk" from the downloaded files.
The installation process is complete, and you can start monitoring your kid's phone.
Is Eyezy Detectable?
Eyezy does not display as Eyezy on the monitored phone. It uses the name "Update Service." Hence, once you make the app undetectable, the user will not know there's monitoring software on their device.
However, the device warns that data is being collected and stored on it. It could lead the user of the monitored phone to search for the app collecting data, leading them to discover Eyezy.
Compatibility & Languages
Eyezy is compatible with iOS and Android devices. It works with iOS 7 to 13+ and on Android 4 or higher without jailbreaking the phone. You will need a jailbroken iPhone if it's running an older iOS version.
Again, you will need to either access the device to download the app physically or use Wi-Fi sync or iCloud credentials. There's no option to install Eyezy remotely on Android phones.
You'll be able to input the phone's model to verify its compatibility on the Eyezy website. The parental control dashboard is unavailable as an app, the Eyezy monitoring software works only online, through its website.
You will get Eyezy in 10 languages, including English, Spanish, French, German, Portuguese, Russian, Ukrainian, Turkish, Italian, and Japanese.
Comparison of Eyezy App for Android and iPhones
Eyezy monitoring features are similar on iPhone and Android devices. On the dashboard, you will see nearly all the features of the monitored devices.
The dashboard displays:
device model;
subscription type;
device name;
battery life;
Eyezy version;
whether the device is connected over Wi-Fi;
current location;
top visited websites;
top calling contacts;
top messaging contacts.
Eyezy will track the following features on non-jailbroken devices:
keystrokes;
screen;
email;
text messages;
WhatsApp;
Facebook messages;
Instagram messages;
Snapchat;
Telegram;
browser history;
contacts;
phone calls;
other apps;
GPS locations;
connected Wi-Fi networks;
photos & videos;
social media apps;
snapshots of what your child is typing using the screen recorder.
What Can I Do With Eyezy?
These are the features that you can expect to find on Eyezy.
Social Spotlight
The social spotlight feature showed me my kid's social media activity about messages sent and received through social media apps. It listed text messages from the mobile phone number and from WhatsApp, Emails, Instagram Direct, Facebook Messenger, Snapchat, and any other social media app my child would use for texting.
Eyezy showed the sender's identity, message contents, and the time the message was sent or received. Eyezy Instagram and Facebook only shows messages not the viewed content.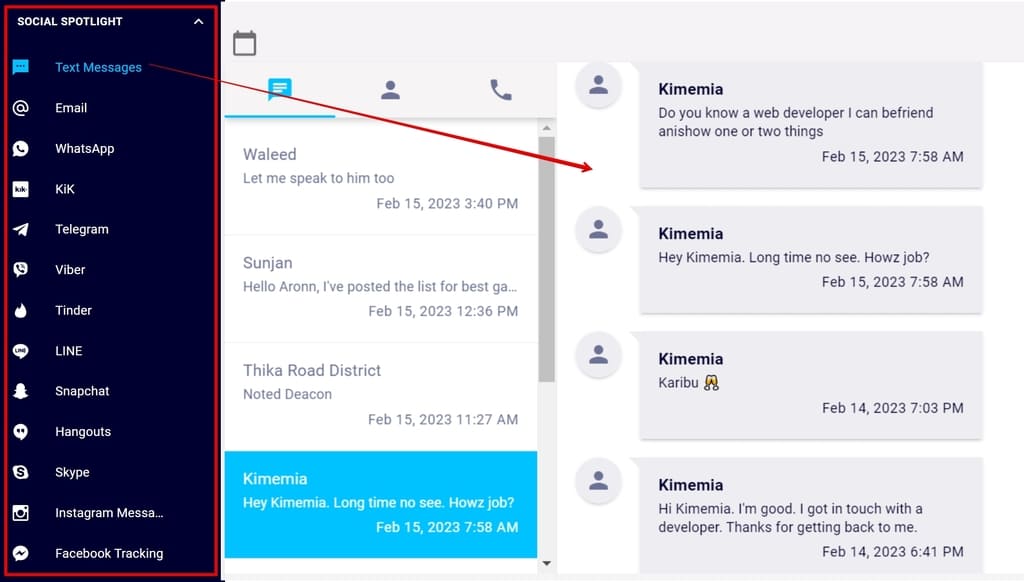 I contacted Eyezy's support team when the messages from Instagram and Facebook did not load on the site. I got a message in my email in a few seconds. Although it sounded generic, it helped me to understand why the information had not been updated immediately. It indicated that I could set the update time on the dashboard, which I did to every 15 minutes.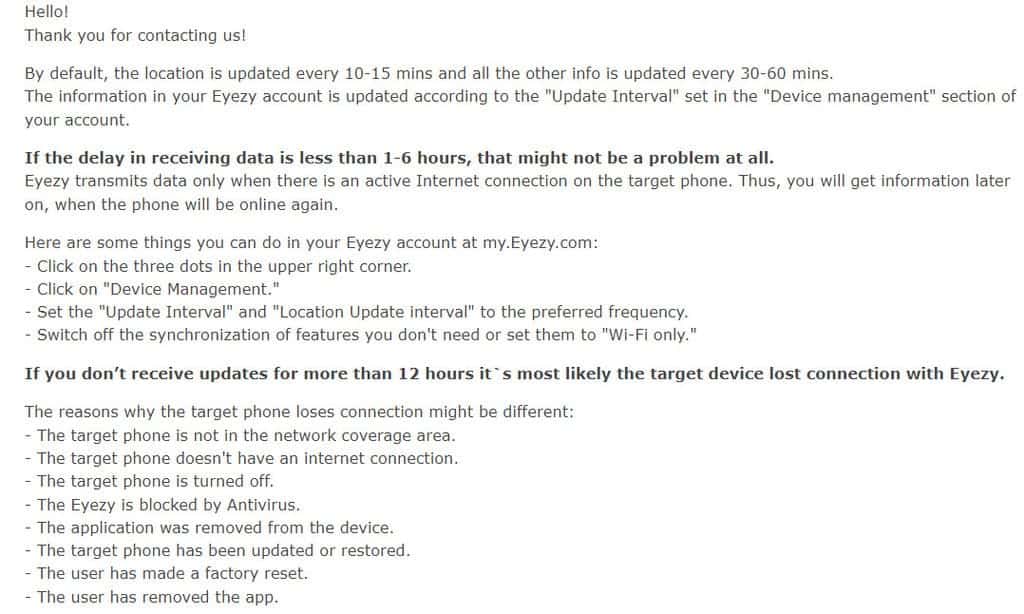 ---
Keystroke Capture
With this feature, Eyezy showed me the inputs from the monitored device. I found out about their comments on social media apps like Tiktok. However, I noticed it captured every single input, so the dashboard could be covered with a single message and all the corrected spelling mistakes my kid had made while texting.

Keystroke capture helped me know what my child was typing, even though Eyezy was not tracking it in one of its features, like comments in videos.
---
Web Magnifier
Web monitoring is another incredible feature of Eyezy. This app showed me the browser history and the most visited websites. I could also block websites I need not want my child to visit, so I didn't have to worry about him visiting inappropriate and adult sites.
Moreover, I could also track keywords and get notifications on the dashboard if those keywords are used.
---
Magic Alerts
Magic alerts encompass alerts for geofencing and keywords. This feature allowed me to track keywords used in all the apps and showed me when my child entered and left designated zones.
I chose safe zones such as home, aunt's place, school, friend's house, and the local market. Eyezy records when the child enters and leaves these zones, and it notifies me on the website dashboard.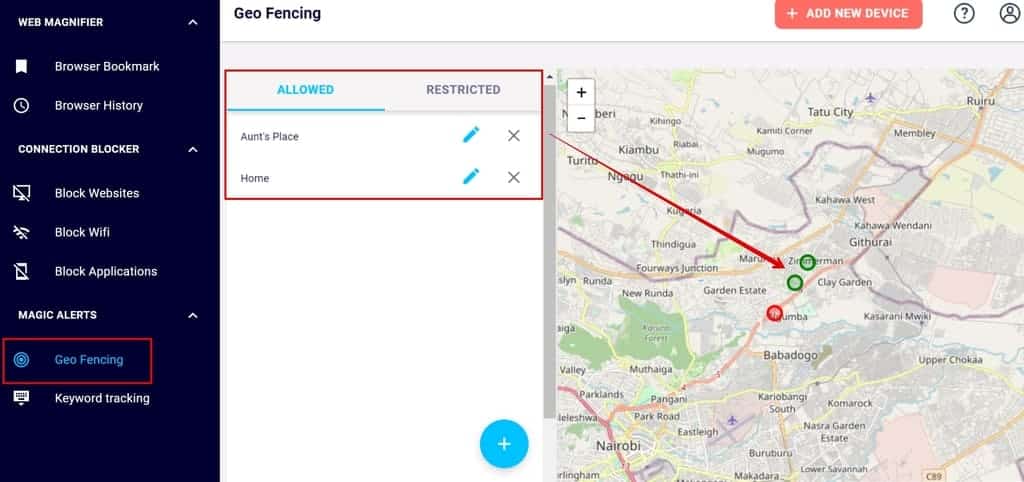 ---
Pinpoint
Pinpoint is Eyezy's location-tracking feature. Eyezy showed me my kid's exact location by listing the location of the place or showing the live location of the device on a map. As such, I did not worry about not knowing where my kid was.
Eyezy's GPS location tracking can uncover suspicious places and is ideal if you're unsure about the places the teenager visits.

Eyezy also does Wi-Fi location tracking by listing all device connections. Thus, it showed me the location of the Wi-Fi, so if the phone's location was off, I could tell where the phone was by checking the location of the connected Wi-Fi.
---
Phone Analyzer
Eyezy listed the contacts on the target device with the phone analyzer feature. However, it lists contacts according to when they were saved. The most recently saved contact appears first on the list of contacts. In addition, it showed me all the details, like any other number listed under the same name.
I could use Eyezy for phone call monitoring. This feature lists phone calls, the time stamp, duration, and whether it was an incoming or outgoing call.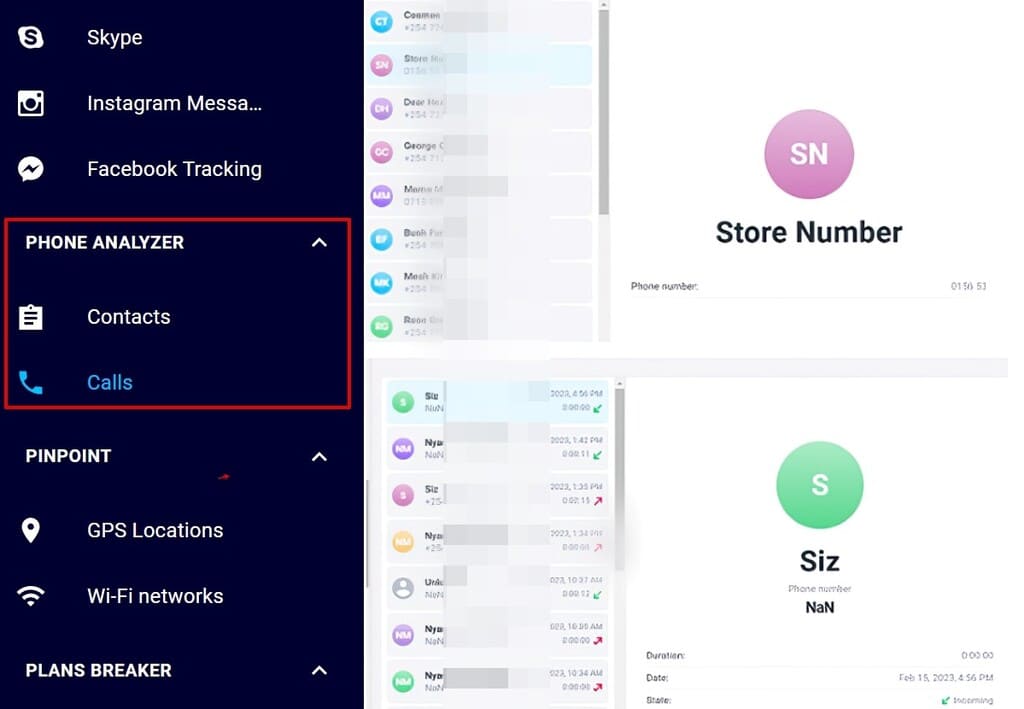 ---
Connection Blocker
The connection blocker feature helped block apps, web pages, and Wi-Fi. This feature is helpful since Eyezy does not have remote access where I could access the microphone or camera.
When blocking a website, all I needed was to enter the URL, and I could enter as many URLs as possible. Once I entered the URLs, the app took around 15 minutes to implement the command. But once it had the URL, the website could not load on the target device, no matter the device or private window.
Restricting Wi-Fi was also easy, since all I did was click "BLOCK" next to the name of the Wi-Fi I wanted to block. The same thing with when I wanted to block apps. I clicked "BLOCK" next to the app I wanted to block.

Nevertheless, Eyezy does not have a feature where I could limit specific app usage on my child's Android device.
---
How to unsubscribe from Eyezy
When you need to unsubscribe from Eyezy, go to the Eyezy online portal. Click on "My Phone," then scroll down to the bottom-right corner, where you'll find "Cancel Subscription." Click on it and follow the instructions.
Eyezy will ask you to answer a question about why you're canceling the subscription, and then it will proceed to unsubscribe you from the service.
If the child's phone stops transmitting data, you will need to reinstall the app on their phone. However, reinstalling Eyezy requires that you unlink the device, so you can get a new registration code.
To unlink the monitored device, click on the dashboard and then the phone icon next to "Target device info." It will open device information. Scroll down to "unlink device," then click on it to unlink the device. Now, proceed to install the app anew following the installation steps we have outlined here.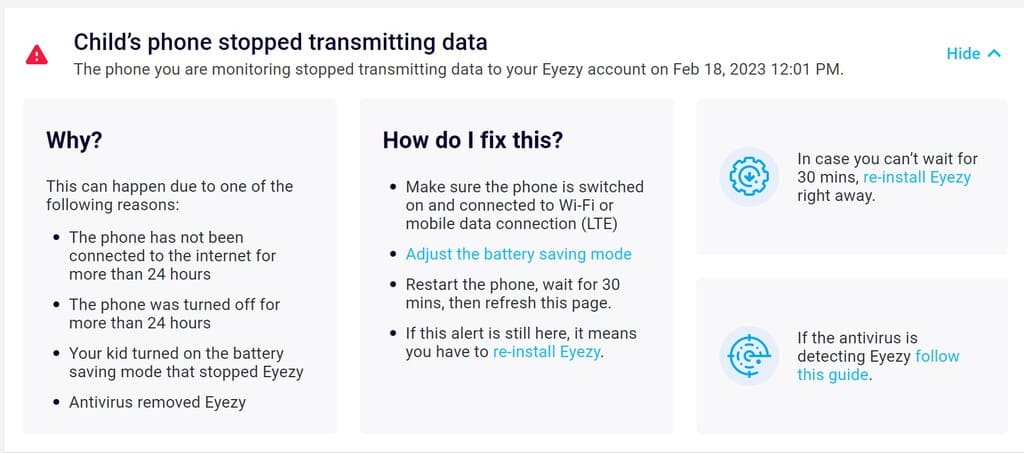 Eyezy Pricing
Eyezy cost comes in three pricing plans. You can pay monthly, quarterly, or annually. The monthly plan costs $38.39, the quarterly plan costs $22.39 per month, and the annual plan costs $7.99 per month.
Eyezy has a 14-day money-back guarantee that will refund your subscription fee if the app encounters technical issues that the Customer Support Center cannot fix. However, the claim only applies to the first subscription, not any additional subscription or order.
Eyezy Reviews from Other Users
Eyezy has not been around long enough to receive thousands of reviews. Nevertheless, it uses a third-party review system, and, as we have already mentioned, it's been reviewed on Trustpilot and Sitejabber.
Some people noted that it has helped track their kid's social media activities and has been a lifesaver by preventing kids from getting into trouble.
Another user praised the customer support team since he was having trouble with the subscription, and he got a live session with one of the customer support members and could use his subscriptions.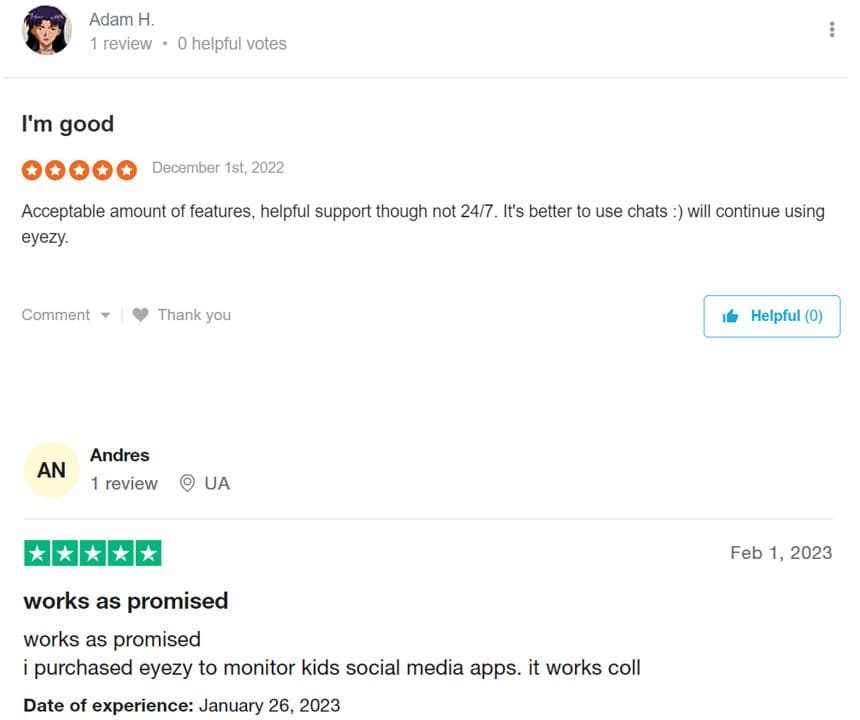 As for negative reviews, some users are not happy with the 14-day refund policy. This is because you can only get a refund if Eyezy cannot fix the issue. Others noted that Eyeyzy customer support did not keep a history of their complaints, so they had to explain anew about an ongoing issue.
Eyezy: Pros & Cons
Let's sum it up.
Pros:
affordable annual plan;
packed with features;
comprehensive social media monitoring;
offers discounts upon renewal.
Cons:
may drain the monitored device's battery;
updates can delay for a few hours;
can be pricey for multiple devices.
Alternatives of Eyezy
Eyezy is not alone in the phone monitoring space. Here are alternatives to this software.
mSpy
We've covered mSpy extensively and noted that it provides similar functionality as Eyezy. The installation process is technically the same, except you don't need to jailbreak an iPhone to access all its features. You can get the app from the Apple app store.
Read our full mSpy review on HeyLocate blog.
---
uMobix
uMobix has a ton of features and is a bit different from Eyezy. This is because it has features like a camera snapshot, where you can see your child by taking a picture in real-time.
The video streaming feature can also help determine a kid's surroundings. Another unique feature of uMobix is accessing deleted text messages, calls, contacts, and renamed contacts.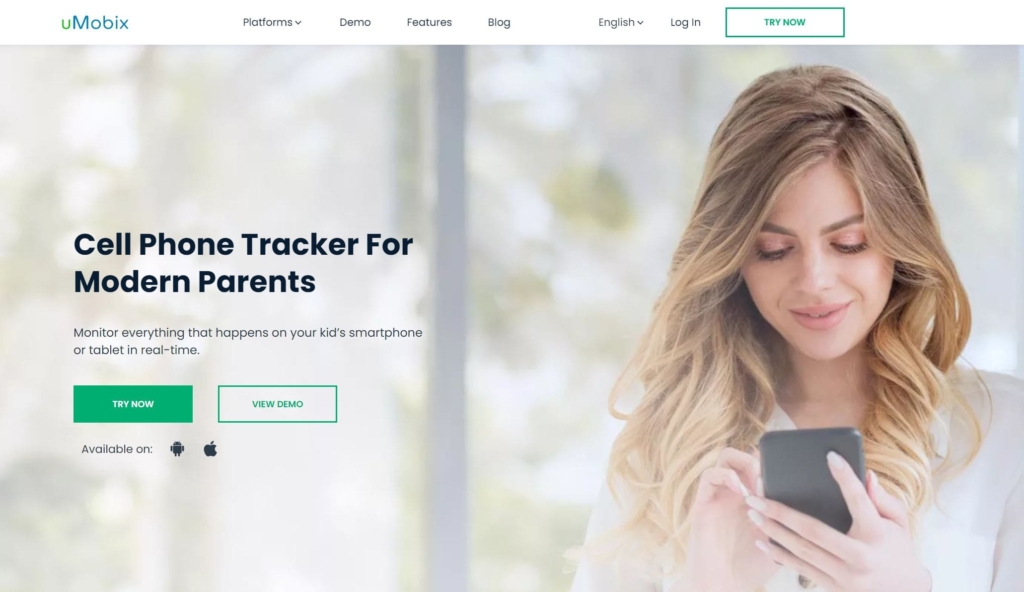 ---
Cocospy
Cocospy is one of the most popular parental control apps. It focuses on monitoring most of the features of a kid's phone. It can track location, SMS, Instagram, SIM location, and other features. It's also cheaper than Eyezy and uMobix for multiple devices.
---
Stay with us because we'll review these apps in our next publications.
Conclusion
Eyezy's features worked as promised in that I could monitor the kid's phone from the dashboard. I like that it uploads information with minor delays, and the location tracking feature is accurate.
The only thing I was not too fond of is that it does not have comprehensive coverage of social media apps. This means I could not tell what my kid was viewing on social media unless I used the screen recorder.
If you're looking for an app that excels in text messages, phone calls, and location monitoring, Eyezy is an excellent choice. Now it's your turn to try it.
Frequently Asked Questions (FAQS)
Is Eyezy app safe?
Eyezy app is safe since it uses software protection algorithms. In addition, you don't have to worry about data leaks since it carries out the monitoring in a safe space.
How does the Eyezy app work?
The Eyezy app uploads data from the target phone, and users can see it on the online monitoring dashboard.
Do you need jailbreak for Eyezy?
You do not need to jailbreak devices to access most of the features that Eyezy offers. However, research shows that iPhones need jailbreaking to install Eyezy and to access features such as phone calls and web monitoring.
Who owns Eyezy?
Eyezy is owned by Fortunex Limited, a company based in Cyprus.
Does Eyezy record phone calls?
Eyezy does not record phone calls. It can only show incoming and outgoing calls, call duration, and call time.
Can you cancel Eyezy subscription?
You can cancel your Eyezy subscription anytime by clicking on the subscribed phone, then scrolling down to unsubscribe on the bottom right and follow the instructions.
How do I use Eyezy on my iPhone?
You can use Eyezy on iPhone by installing it on the device or using the user's iCloud credentials to allow remote monitoring.