Affiliate Disclaimer
Tracking notifications on iPhones serve as vital privacy safeguards that amplify your control over personal data by alerting you whenever your location is accessed by apps or devices. These notifications can notably detect if you're being tracked, particularly through devices like Apple's AirTag, Tiles, and Samsung Smart Tags.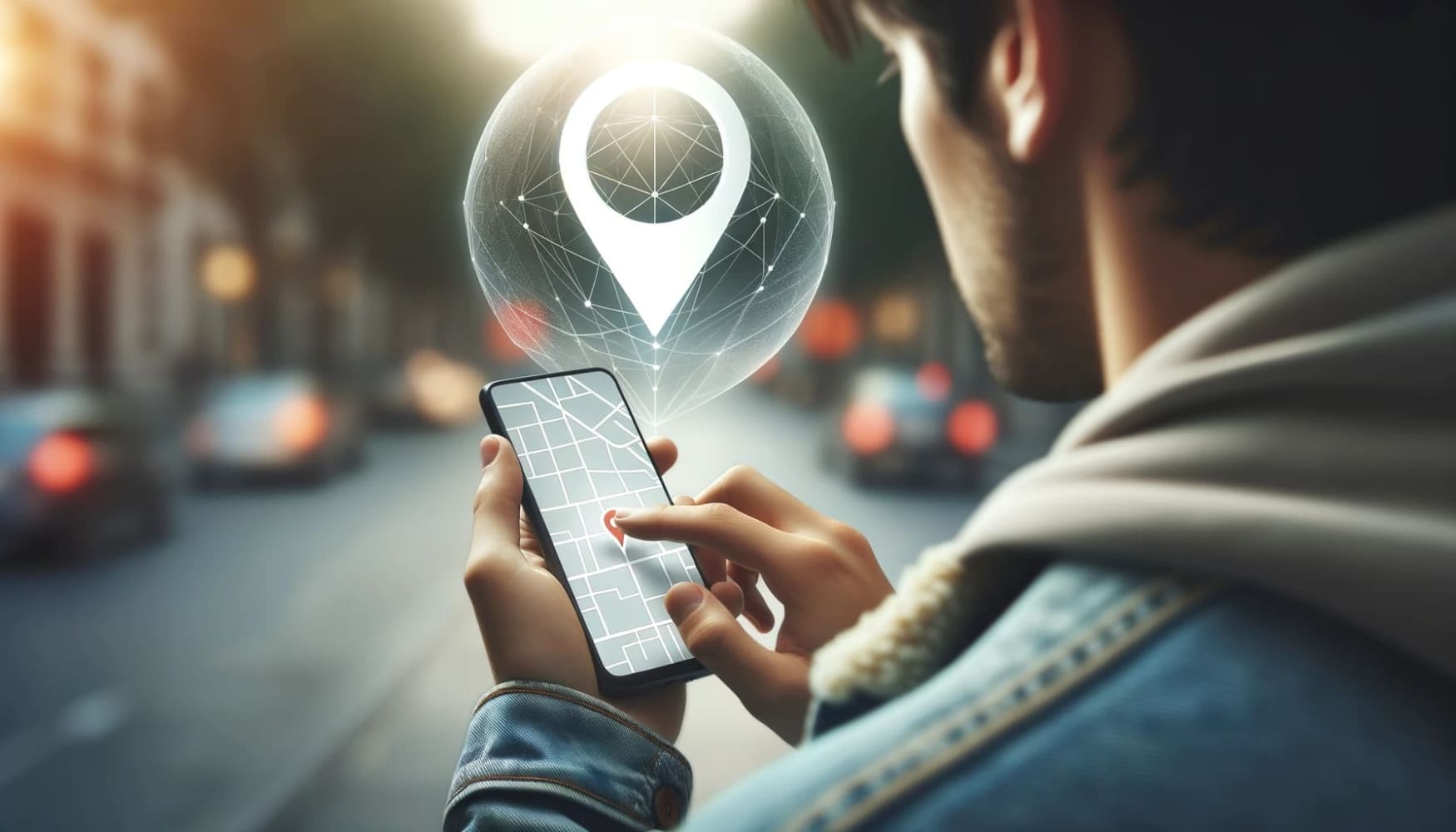 While these devices raise concerns due to potential misuse for unsolicited tracking, as reported by The Washington Post, comprehension of these notifications arms you effectively against such threats. Importantly, these alerts offer several notable benefits. They are listed below.
Effective Threat Defense: Grasping the significance of tracking notifications enhances your ability to safeguard against potential threats successfully.
Enhanced Parental Monitoring: These alerts prove invaluable for parental monitoring, bolstering children's safety by enabling location tracking.
Informed Decision-Making: Notifications divulge which apps have access to your location data, empowering you to make informed choices about data sharing.
Permission Management: The insights provided by notifications empower you to manage app permissions, curbing unnecessary dissemination of location data.
Prevention of Device Loss: The practical utility of tracking notifications extends to preventing the misplacement or loss of your iPhone, ensuring added security.
So learning to adeptly navigate these tracking notifications is thus a necessity in the contemporary digital era. This guide offers pivotal insights and actionable measures for leveraging the Tracking Notification feature to your advantage.
What Is Tracking Notification on iPhone
An iPhone's tracking notification is a privacy feature that alerts the user when an app or device attempts to access their location or data from their app. This feature is part of Apple's commitment to user privacy, and it requires app creators to explicitly ask for user permission before they start tracking or accessing the device's advertising identifier.
What does tracking notifications mean on iPhone? In Apple's terms, 'tracking' means combining user or device information gotten from your app with data from other apps, websites, or offline sources. This is usually done to customize advertising or measure how effective these advertisements are. This process highlights Apple's focus on protecting user privacy by promoting transparency and giving users the power to control how their data is used.
That's why with the tracking notification, developers are expected to respect users' choices about their personal data and allow users to give consent and be aware of any apps or software tracking tools used to track their data, creating a digital environment that values informed consent.
Tracking notifications on the iPhone is a part of the App Tracking Transparency (ATT) framework, introduced in iOS 14.5. ATT requires apps to request user permission before tracking their activities across other companies' apps and websites. It works through a combination of user interface elements and underlying technical mechanisms.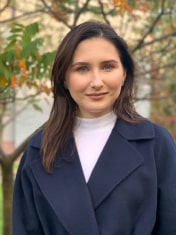 There is a difference in the location arrow form displayed as a tracking notification on the iPhone, each providing specific information.
A hollow arrow suggests that a certain app might access your location under specific circumstances.
A purple arrow signifies that an app has accessed your location recently.
A gray arrow denotes that an app accessed your location sometime within the past 24 hours.

How to Enable Tracking Notifications
To enable tracking notifications feature on your iPhone,
Go to Settings > Privacy & Security > Tracking > Toggle the switch labeled "Allow Apps to Request to Track." This action will enable apps to request your permission for tracking.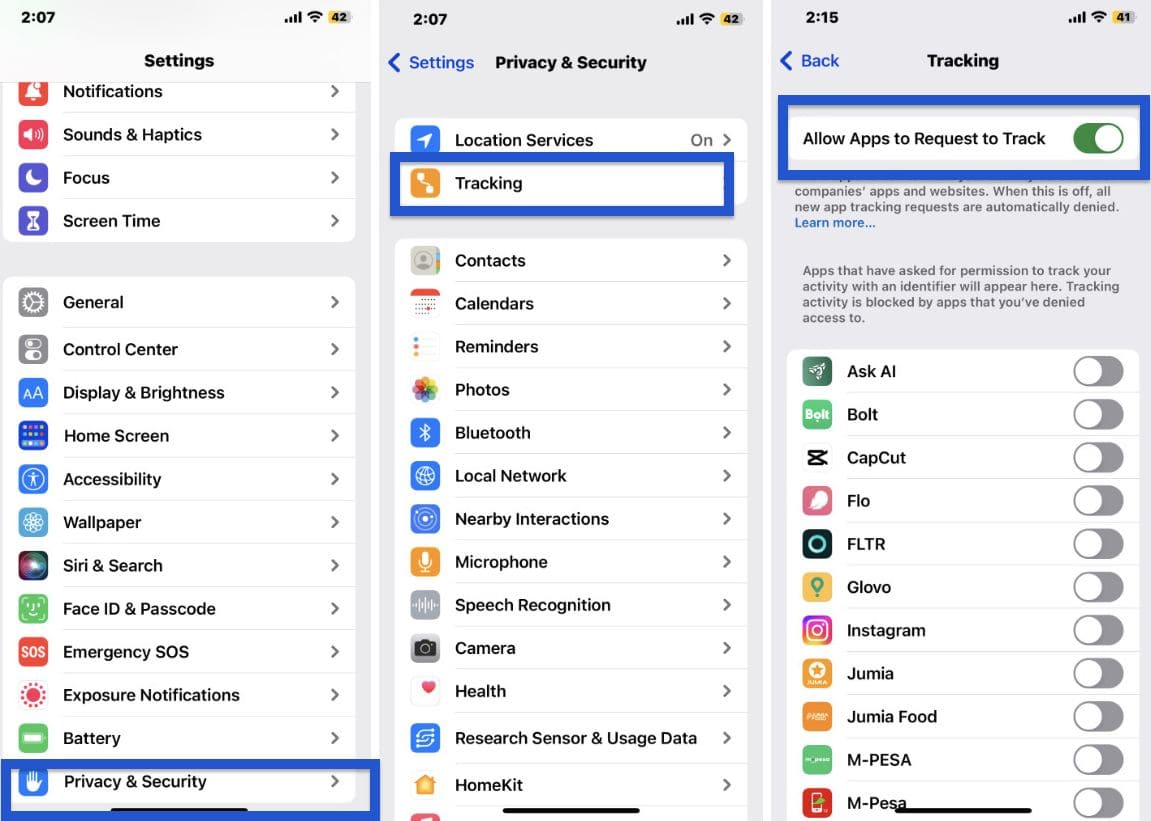 By following these simple steps, you're in control of your app tracking settings. This empowers you to manage your privacy preferences and choose which apps can request to track your activity. Your data privacy matters to us, and we're here to help you make informed choices.
5 Secrets for Using Tracking Notifications
There are some nuances how you can use tracking notifications to your benefits.
Detect Devices That Track You
Apple devices such as AirTags and Find My Network accessories can track your location. Security measures should be taken to identify and manage these devices if they're unknowingly tracking you.
Tracking notifications icon alerts such as "AirTag Found Moving With You" or "Accessory Found Moving With You" might appear on your Find My iPhone. However, note this feature is available for iPhone running iOS version 14.5 or later.
Here are the steps to manage these alerts:
Getting information about Unidentified Devices
Tap on the alert to view more details.
Tap on "Learn About This AirTag" or "Learn About This Accessory" for information on the device, including the device's serial number.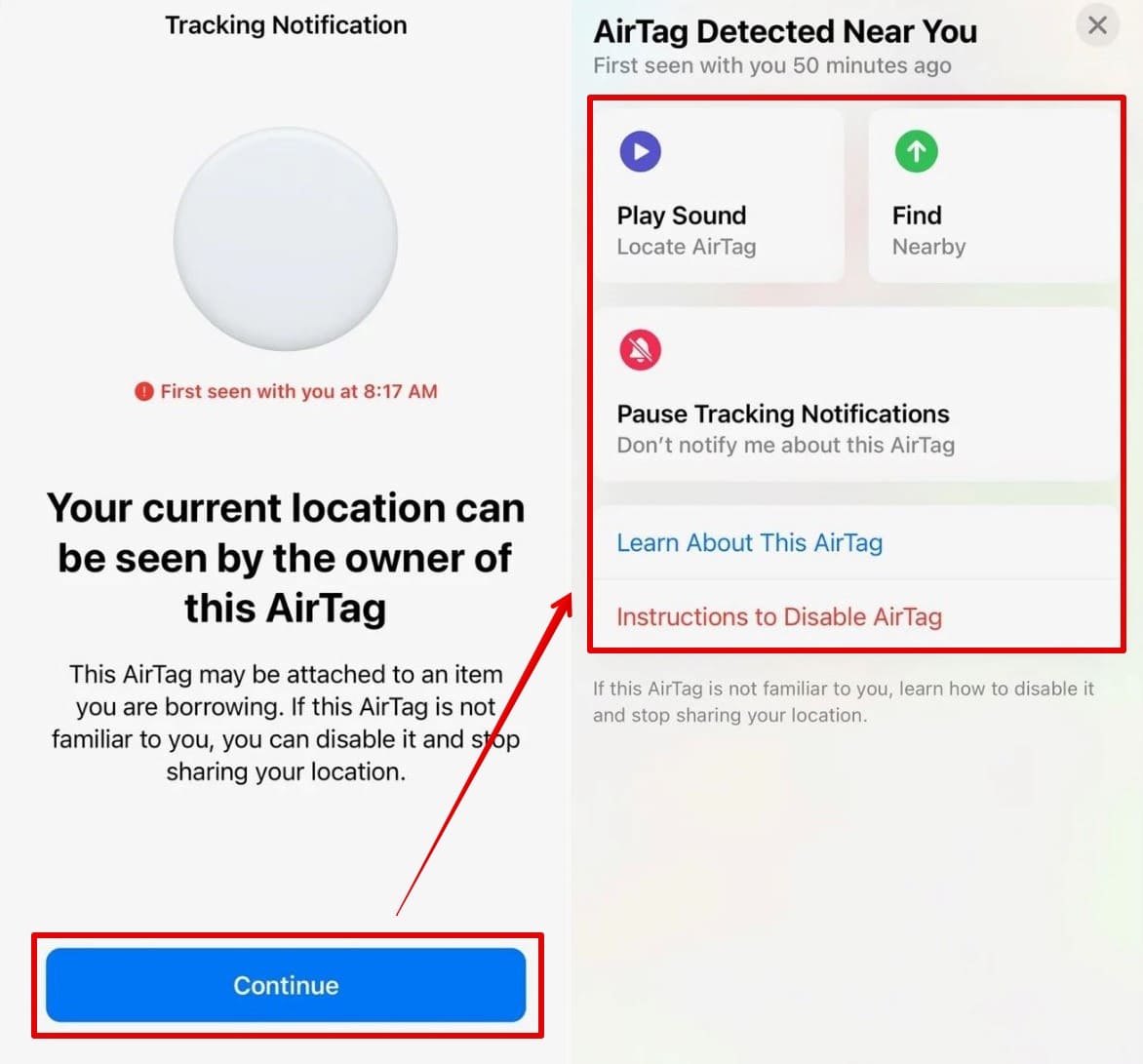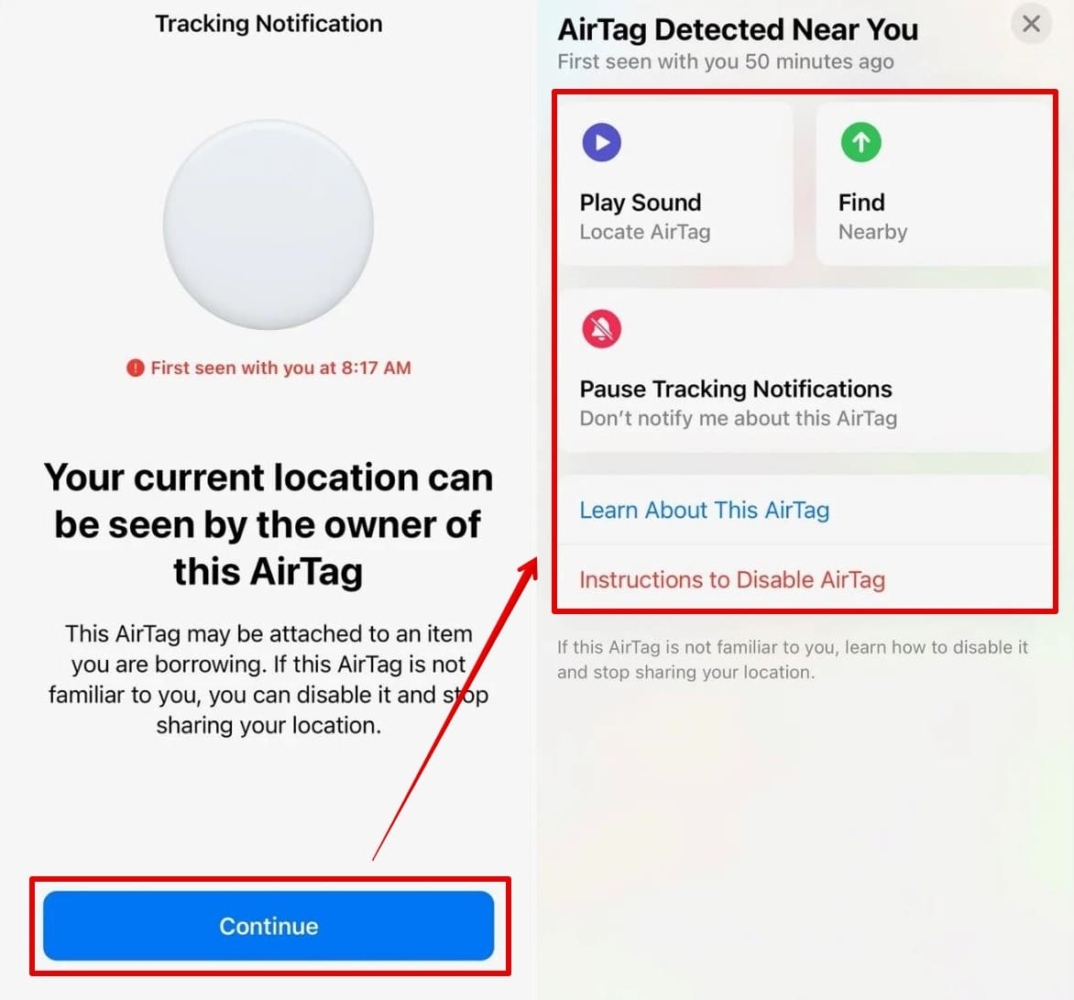 Detecting the Unidentified Devices
Tap on the notification and tap continue, then 'Play Sound'.
Listen for the sound and replay it if needed to locate the item.
If the sound option is unavailable, the device may not be nearby.
Utilizing Precision Finding
If the unknown accessory is an AirTag and your iPhone supports Ultra-Wideband, you can use Precision Finding:
Tap the alert, then 'Continue', and select 'Find Nearby'.
Follow the onscreen instructions as your iPhone locates the unknown AirTag.
Your iPhone displays the distance and direction to the AirTag, use this data to find it.
Tap 'Play Sound' to make a sound on the AirTag when it's within Bluetooth range.
If more light is needed, select 'Turn Flashlight On'.
Tap 'Done' when finished.
If you can't easily locate the device using these methods but believe it's still with you, search your belongings thoroughly. It could be in less obvious places such as a jacket pocket, bag compartment, or your vehicle.
Always remember, it's important to report any security concerns activities to the necessary authorities, and safety should always be your priority when it comes to unidentified tracking devices.
Check What Apps Get Your Location
Following these steps will help you check which apps have access to your location data:
Go to Settings > Privacy & Security > Location Services.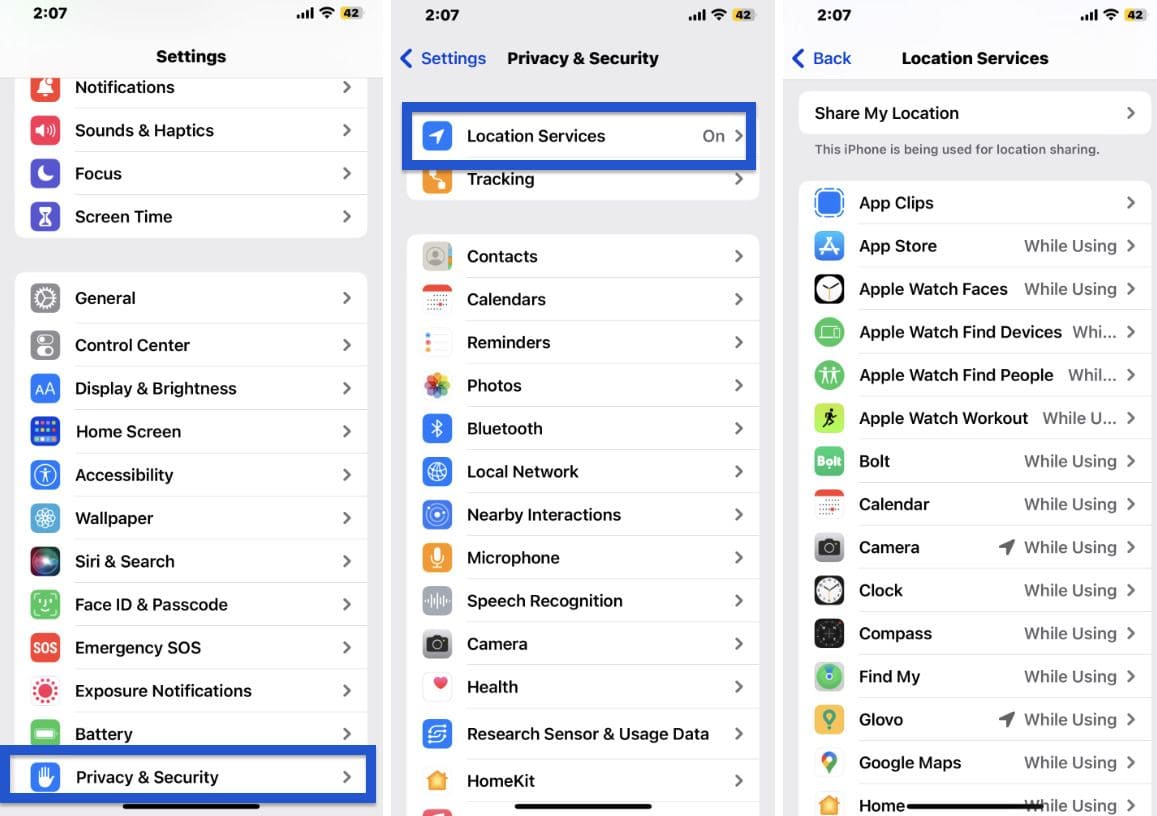 You will see a list of all the apps that have requested access to your location.
Tap on each app to see its current settings and modify them if needed. You can choose to allow location access "Never", "While Using the App", or "Always".
Always remember to review these settings regularly and ensure they are enabled to maintain your privacy and control over your personal data.
Set Notifying When Left Behind
To receive tracking notifications for when your devices are left behind using the "Find My" app, follow these steps:
Open the Find My app on your Apple device and tap on the device tab at the bottom of the screen.
Select the device that you want to receive alerts for.
Tap Notify When Left Behind and toggle the switch to turn it on.

Now, if you leave your item behind, you will receive alerts letting you know that you've left it. You can customize notification for specific locations where you don't need to be notified, like your home or office. Remember, for this feature to function, you require iOS 15, iPadOS 15, or macOS Monterey or later versions.
Manage Geofencing Notifications
Geofencing Notifications in the "Find My" app allow you to set alerts when a family member or friend enters or leaves a specific location. This powerful tool helps track movements, enhancing safety and providing peace of mind. To manage geofencing notifications in the "Find My" app for tracking family members:
Open the Find My app and select the "People" tab on the screen's bottom and select the individual you want notifications about.
Under "Find My notifications", hit "Add" then select "Notify Me".
Decide whether you'd like to be alerted when this person leaves or arrives at a specific place.
Select the significant location or tap on "New Location" to set a new place and radius.
For broader coverage, increase the radius to get a notification when the individual is in the vicinity, not precisely at the location.
Decide if you want to Customize Notifications to single or recurring notifications.
Press "Add", followed by OK.

Upon setting the notification, your friend will receive an apple tracking notification alert.
Note: For recurring iPhone tracking notification, your friend's approval is necessary. They will get an alert to approve their first visit or departure from the chosen location.
How to Disable Notifications for Hidden Tracking
If you're considering monitoring your child's activities without their awareness, using applications like mSpy or EyeZy, it's necessary to first disable the tracking notifications feature on their iPhone. To accomplish this, follow the steps outlined below. This will enable apps to gain the necessary permissions to track various activities:
Go to Settings > Privacy & Security > Tracking.
Review Apps Requesting Tracking: If your intention is to stop future tracking app permission requests from apps, there's a switch labeled 'Allow Apps to Request to Track'. Toggle this switch to the 'Off' position. This will effectively disable these tracking requests.
For instance, mSpy offers the capability to monitor various device's activities. These activities include tracking phone calls, SMS messages, location, browsing history, app usage, and even monitoring social media interactions. The process involves using the iCloud credentials associated with the targeted device.
Once the necessary device information is input into mSpy, the application begins its monitoring tasks. Within a short span of time, you'll gain insight into the contents of their iPhone. As tracking notifications are disabled, and the app operates discreetly, you can effectively monitor your child's phone usage, promote safe digital practices, and also stay informed about their whereabouts.
Conclusion
Navigating the privacy and security of an iPhone has been made more intuitive and unconventional with the tracking notification on iPhone feature. As part of a commitment to user data privacy, Apple added the tracking notifications allowing iPhone users to have a tighter grip over how their device's information is accessed and utilized, thus mitigating the risks of unwanted tracking.
From parental monitoring, identification of what apps gain access to your location, being notified when devices are left behind, to setting up alerts for other users' motions and disabling tracking notifications for hidden tracking, the possibilities offered are diverse.
Understanding this powerfully protective mechanism of tracking notifications is vital in achieving a robust control of personal data disclosure, especially in an era where personal data breaches are the norm. Additionally, these features offer peace of mind and help in promoting safer digital practices among younger users.
Does iPhone tell you when someone is tracking your location?
Yes, your iPhone notifies you with a pop-up banner when someone starts tracking your location using location-based apps or services.
What is tracking notifications on Find My Friends?
The tracking notifications on Find My Friends are alerts you receive when your friends who share their location with you leave or arrive at a particular location.
How do I turn off tracking notifications on my iPhone?
To disable tracking notification on iPhone go to Settings > Privacy & Security > Tracking and ensure the "Allow Apps to Request to Track" option is turned off.
Why does my phone say unknown accessory detected?
This could be signaling the presence of an item that can connect with the Find My network and seems to be journeying with you.