Affiliate Disclaimer
Glympse is a well-known GPS phone location-sharing app. It is a free and simple way of always knowing where your loved ones are. Glympse claims to help you, if you want all the information you need about someone's estimated arrival time, without asking. But does it really work?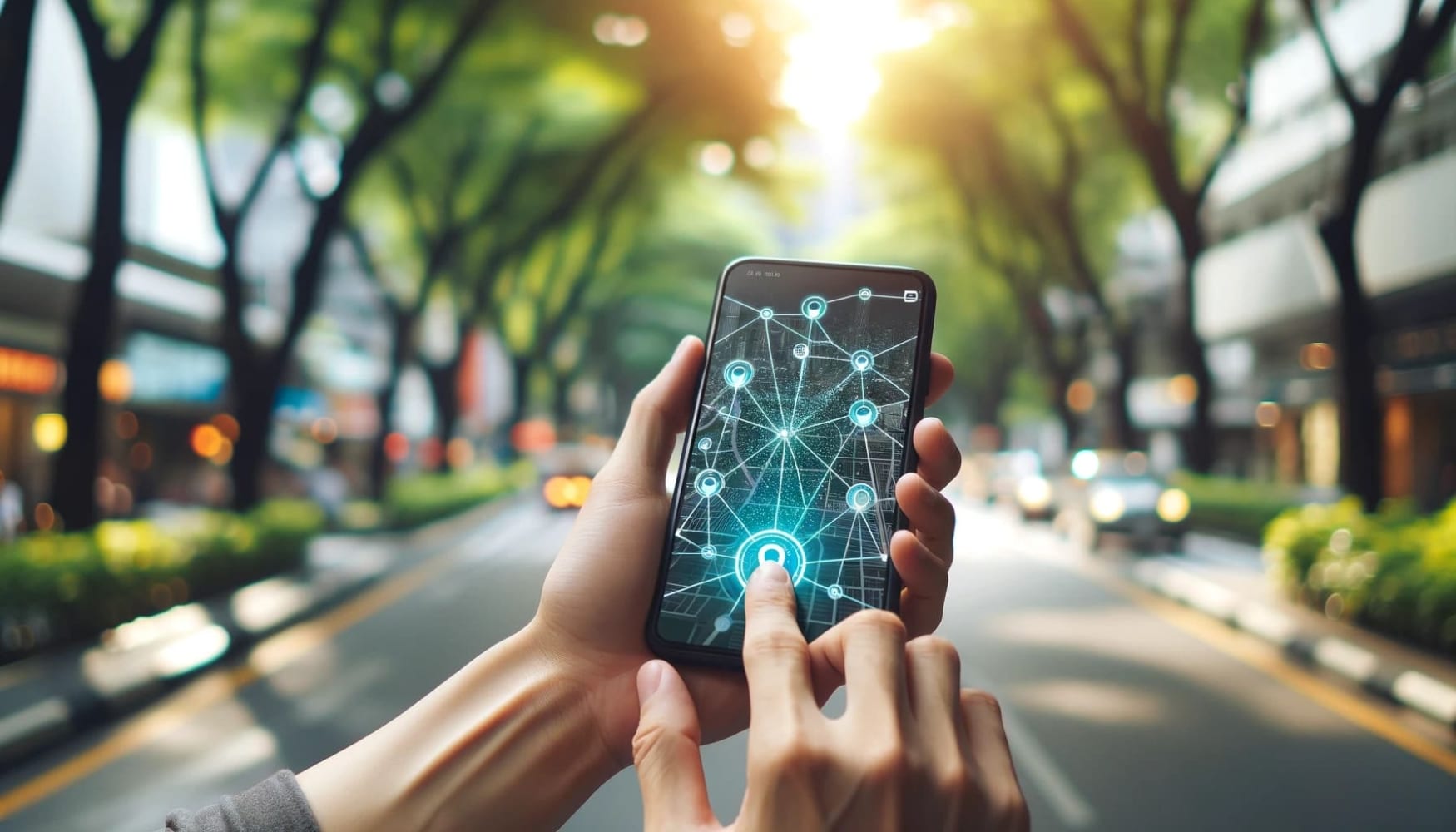 In this Glympse app review, we'll delve into all the advantages and disadvantages of this seemingly perfect app, discover its legitimacy, Glympse message, GPS location tracking with Glympse, getting ETA information, GPS alerts and price plans.
Quick Review of Glympse App
Our Verdict: Glympse is good for sharing your location or ETA with friends and family, but it can't track location anonymously.
Founded: February 22, 2008.
Online Rating: 4.1 stars on Google Play.
Compatibility: iOS 11+, Android 4.4+.
App size: 16.6MB Android, 65.4MB iOS.
Last Update: April 27, 2023.
Downloads: 5M+.
Price: Free, Pro $15 per user per month.
Refund policy: Glympse does not offer refunds after canceling a subscription according to the company's terms of service.
What is Glympse?
Glympse is a Seattle-based company whose location-sharing app, Glympse, offers real-time mapping and location tracking on mobile devices. The app integrates into messaging apps, wearables, cars, and other services. The company works with recognizable brands such as Samsung, Verizon Messages, and Blackberry.
While Glympse is a leading geolocation tracking app, it is not widely reviewed on social media. However, 115K users on Google Play have rated it 4.1 stars, while 45.6K users on the App Store have rated it 4.8 stars.
Is Glympse Safe and Legit?
The Glympse app is safe to use. Glympse collects personal information in different ways according to the Glympse privacy policy.
Glympse will never contact anyone or social networks on your behalf. Nonetheless, the app allows connecting to Glympse through social media apps like Facebook and X.
Glympse ensures your safety by making locating sharing temporary. You can also send your location to anyone, even when they don't have the location-sharing app.
How Does Glympse Work?
Glympse utilizes GPS tracking on the user's device to generate real-time location data. This data is securely transmitted to selected contacts, allowing them to view the user's location on a map for a predetermined period.
I tested the Glympse GPS tracking app on my Samsung A33, which operates on Android 13. Let's see how it works.
What is Glympse Message?
Glympse allows you to share and request location by sending a location tracking link via text message. Furthermore, you can share your location even with strangers, but it will not store it on any foreign device. The shared location gets deleted once the destination is reached.
GPS Location Tracking – Scores 9/10
Glympse share location app displays the location on a dynamic app that lets you track the real-time location of the person you're sharing your location with.
Here's how to set up the Glympse app for GPS location tracking:
Download Glympse from Google Play Store or App Store.
Select "Share Location" from the Menu.
Choose a time that you want to share your location.
Select Share, and Glympse will share your exact location by sending a link via text, email, or social media account.
Get ETA Information – Scores 8.6/10
ETA stands for "Estimated Time of Arrival." It refers to the expected time when a person or a vehicle is projected to reach a particular destination. ETA is great when you request a location. You will need to apply the following steps to get ETA information.
On the Glympse app, tap "Request Location".
Share the phone number of the person you want to request location.
Glympse will send a location link to the target phone.
If the person taps on the link, they press the "Accept" option. You can then follow their live location.
Set GPS Alerts – Scores 9/10
GPS alerts are notifications or warnings generated by a GPS (Global Positioning System) device or application based on specific predefined criteria. Glympse tracking feature allows you to get location updates of your loved ones.
Hence, you can send notifications to another Glympse user without sending a text message. After the initial sharing of location between two devices, the users can now send each other location alerts without sending locating tracking links.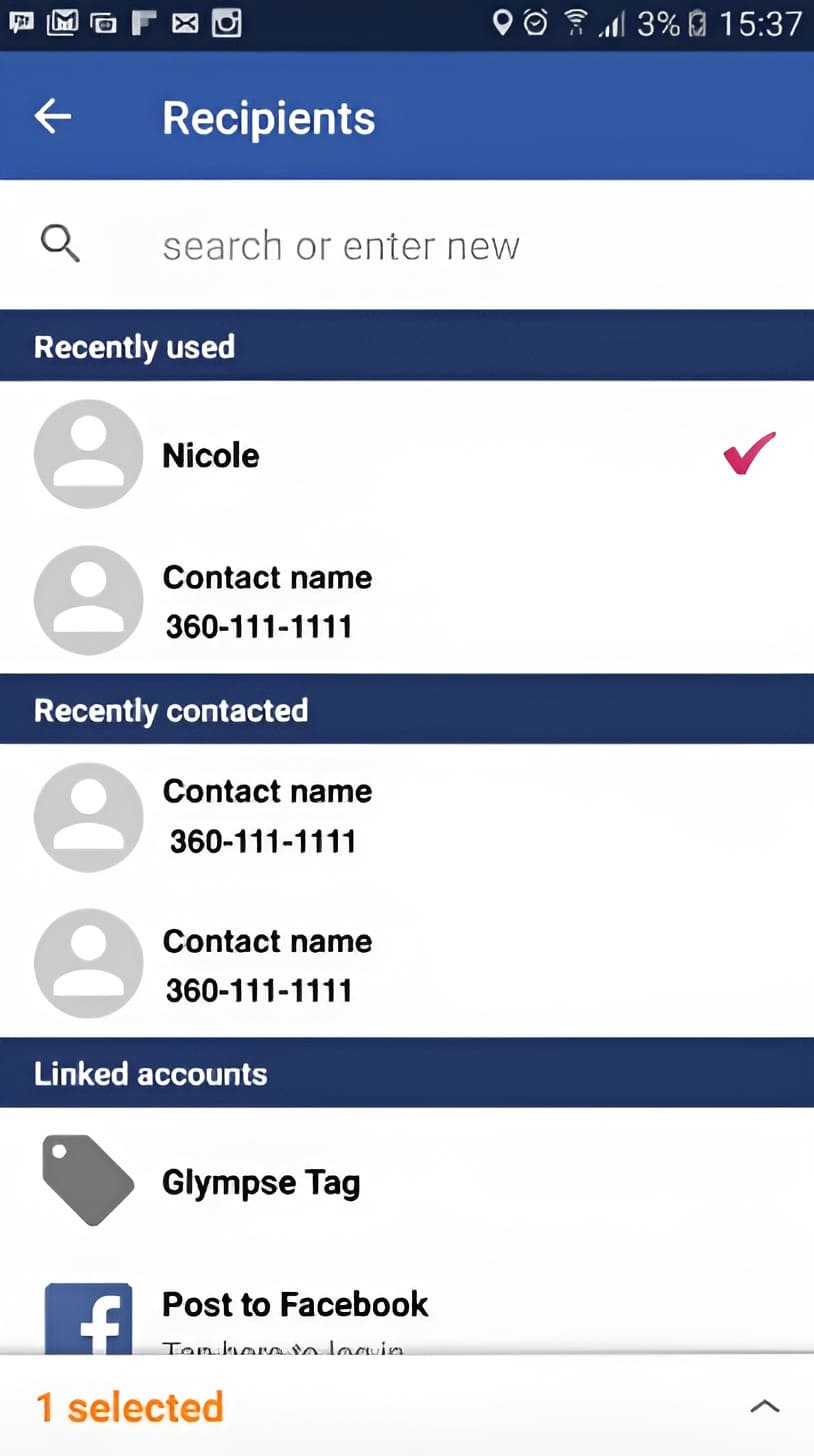 How to Block Glympse
To block Glympse, turn off the location-sharing feature if you no longer want to share your location with Glympse. Go to the app, tap the + button for Share my location, and then click "Uncheck Share My Location".
The other way to block Glympse is by tapping the beacon icon on the Glympse app, indicating you are sharing your location with a group. It opens a page that shows details about your Glympse. Tap "Stop Sharing", Glympse will no longer share your location details.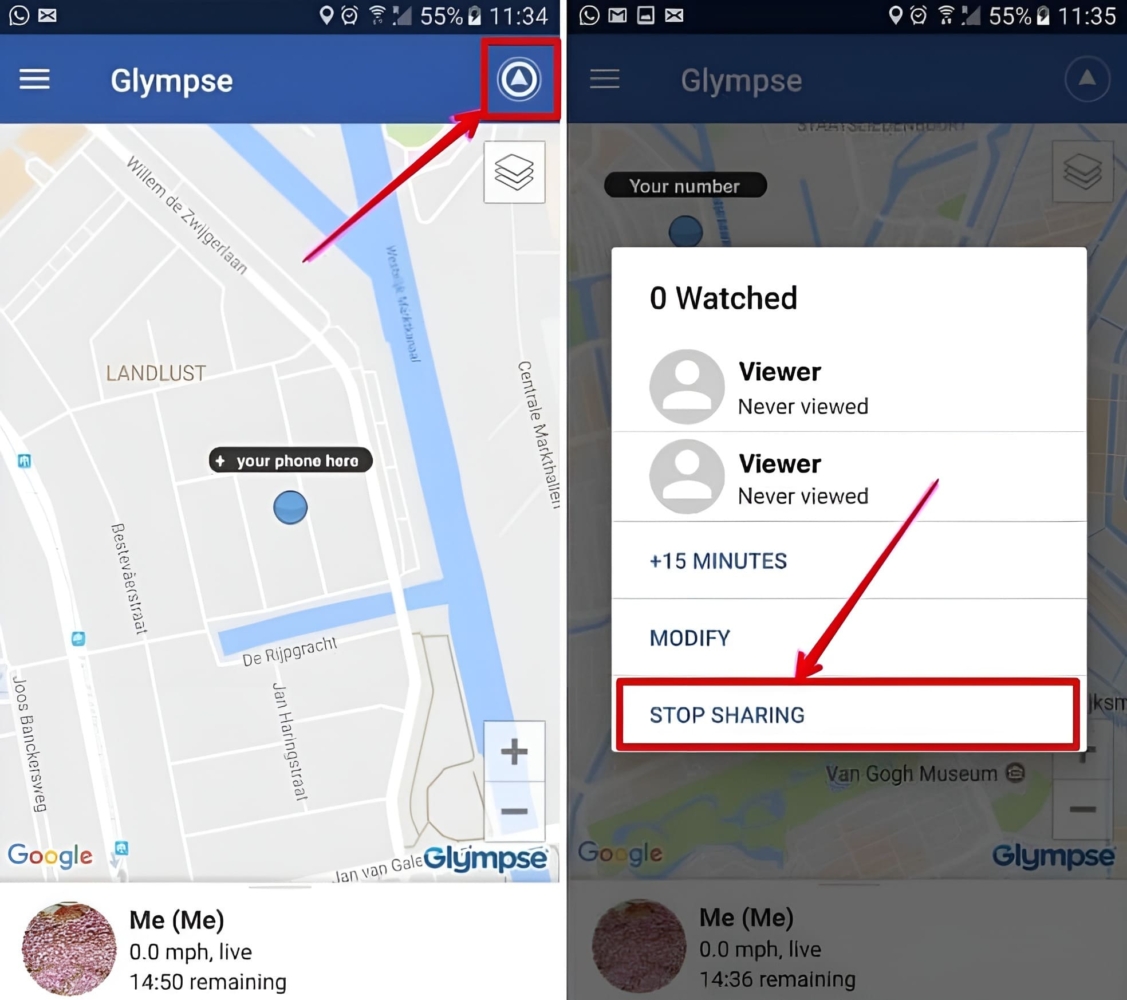 Glympse Pro
Gympse Pro is a service dedicated to businesses. It provides companies with location-sharing, service delivery, and logistics. As an enterprise location tracking app, it has various features like automatically sharing and communicating the location of professionals and technicians, reducing questions like, "where is the technician" to businesses.
Glympse Pro allows customers to visualize the location of products and technicians in motion. Its intuitive tools engage with the customer to improve operations. In addition, customers can leave feedback, alerts, and notifications.
Glympse 2GO
Glympse 2GO is another business solution that comes with branding capabilities. It offers multi-way tracking, ETA sharing, and automated communication. Glympse 2GO is designed for B2B and B2C courier services, curbside services, reverse logistics, and arrival detection.
Like Glympse Pro, the Glympse 2GO features businesses, and customers get a visualization of arrival times. Everyone can see where customers, assets, and employees are on their journey. In addition, it offers geofence-triggered alerts to announce when a delivery or arrival is nearby.
Glympse App Pricing
The Glympse consumer app is free to download and use. Meanwhile, Glympse Pro requires setting up an account with your company details.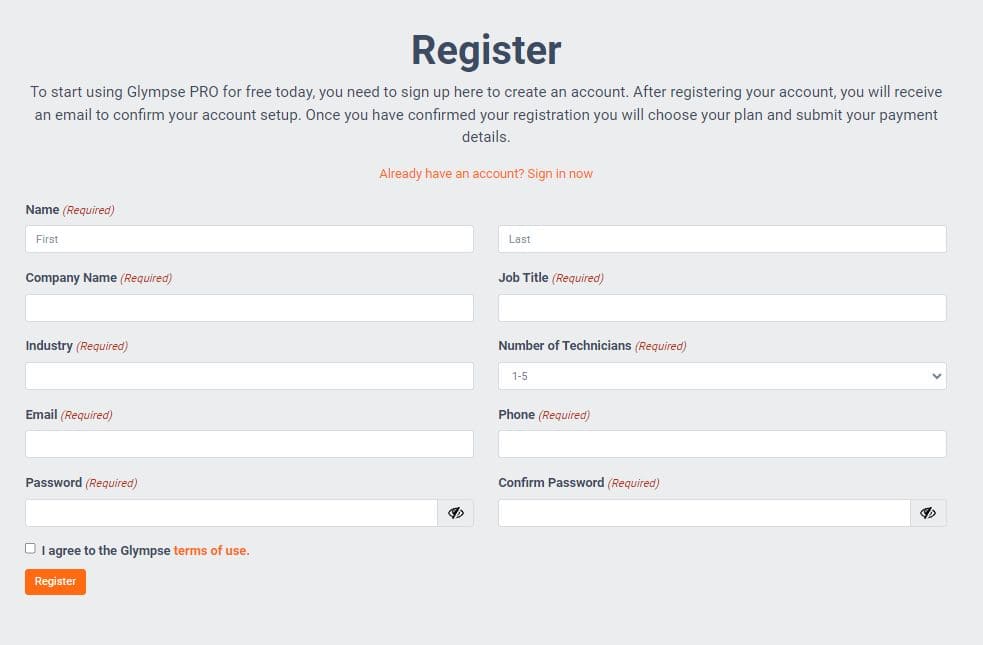 Glympse charges $15 per user per month on Glympse Pro. The app does not come with a free trial.
Glympse 2GO requires consulting with Glympse to determine your needs. Therefore, pricing varies according to the business's needs.
Glympse Vs. Glympse Pro Vs. Glympse 2Go
A comparison of the capabilities of Glympse, Glympse Pro and Glympse 2Go is shown in the table below.
Features
Glympse
Glympse Pro
Glympse 2Go
Compatibility
Android
iOS
Android
iOS
Android
iOS
Pricing
Free
$15 per user per month
Varies according to business needs
Location Sharing
Yes
Yes
Yes
Location Tracking
Yes
Yes
Yes
GPS Alerts
Yes
Yes
Yes
ETA Information
Yes
Yes
Yes
Service Delivery
No
Yes
Yes
Logistics
No
Yes
Yes
Automatic location sharing
No
Yes
Yes
Geofence Triggered Alerts
No
No
Yes
Multi-way Tracking
No
No
Yes
Asset Tracking
No
No
Yes
BOPIS (Buy Online Pick Up In Store)
No
No
Yes
Glympse Customer Support
You can contact Glympse customer support by phone at (206) 237-1010 or email at [email protected]. Glympse app also has a support center on the Glympse support platform. If you wish to talk to a Glympse representative, their company is at 113 Cherry Street, Suite 60215, Seattle, WA 98104-2205.
Glympse Reviews From Web Users
Glympse has received numerous reviews from web users. Some users find it useful since they can share their location with more than one person. Others like that it's fully customizable; you can send the full location details to someone else. Users also appreciate the different views like street and satellite and the traffic overlay that makes ETA more accurate.

Some users find Glympse app glitchy and inaccurate in terms of speed and live location. Other users complain that once they install Glympse, they are no instructions to help them start using the app's features.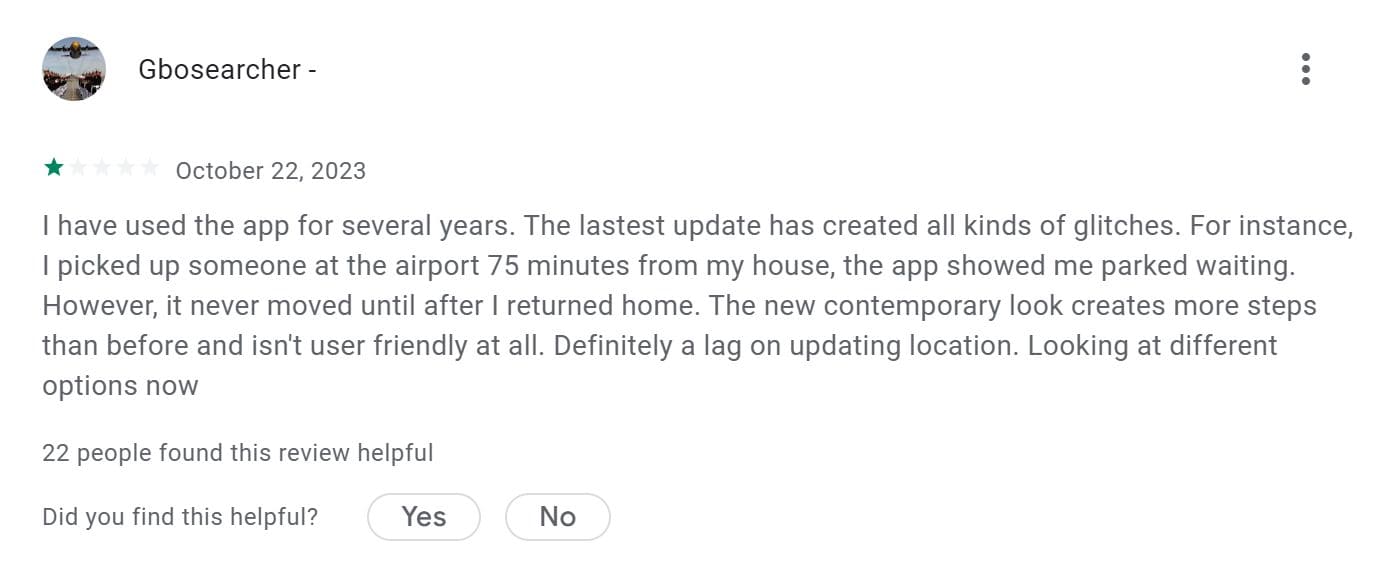 Glympse Alternatives
Glympse is a good location-sharing app, but other apps offer similar and more features than Glympse. These are the best Glympse alternatives:
Scannero
Scannero is one of the best location-tracking apps available. It does not have many features, allowing it to offer users an incredible experience. Scannero's location tracking feature works similarly to Glympse. You will send a text message with a location tracking app, and once the other person receives and clicks on it, their location is sent to you.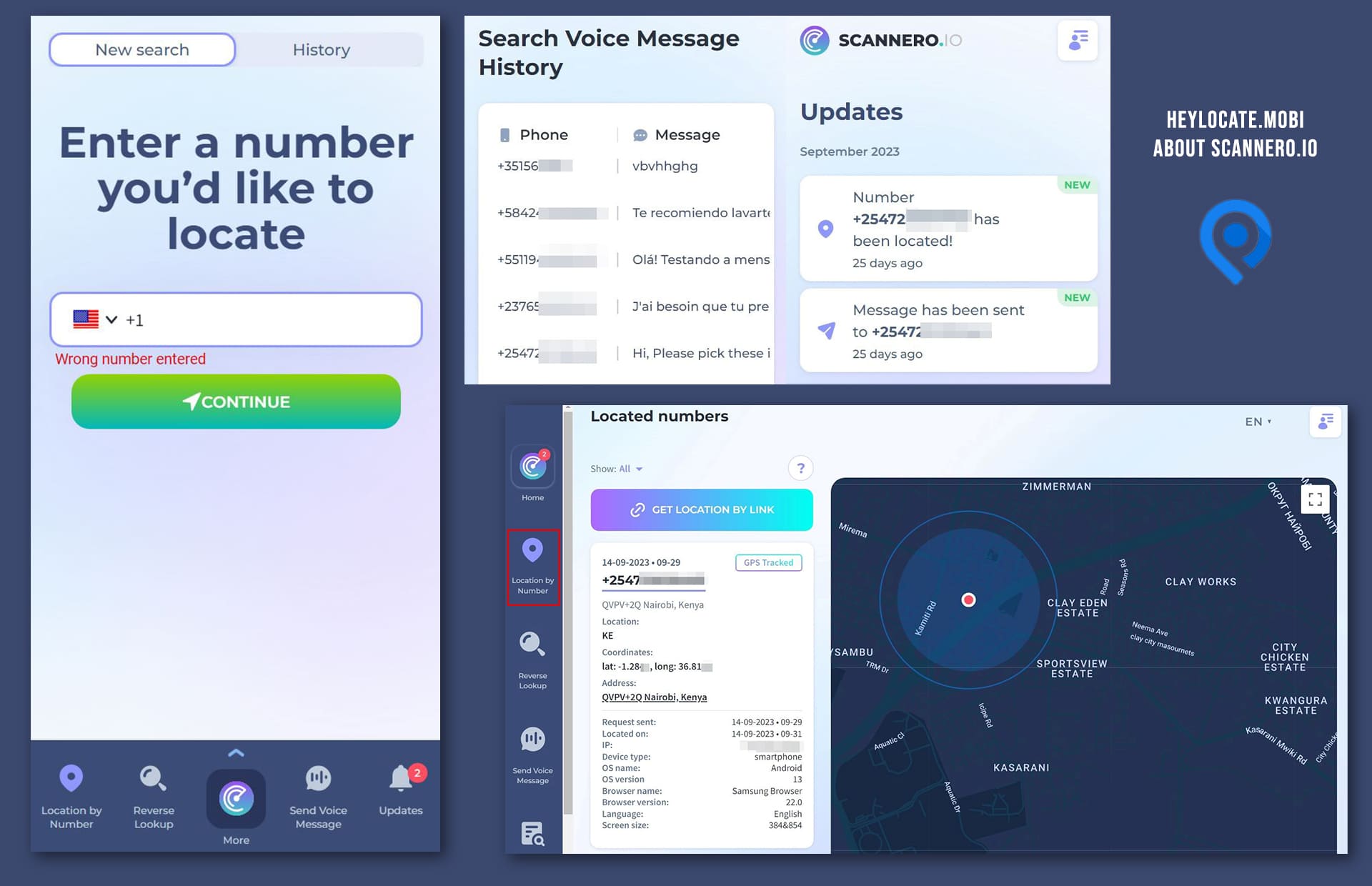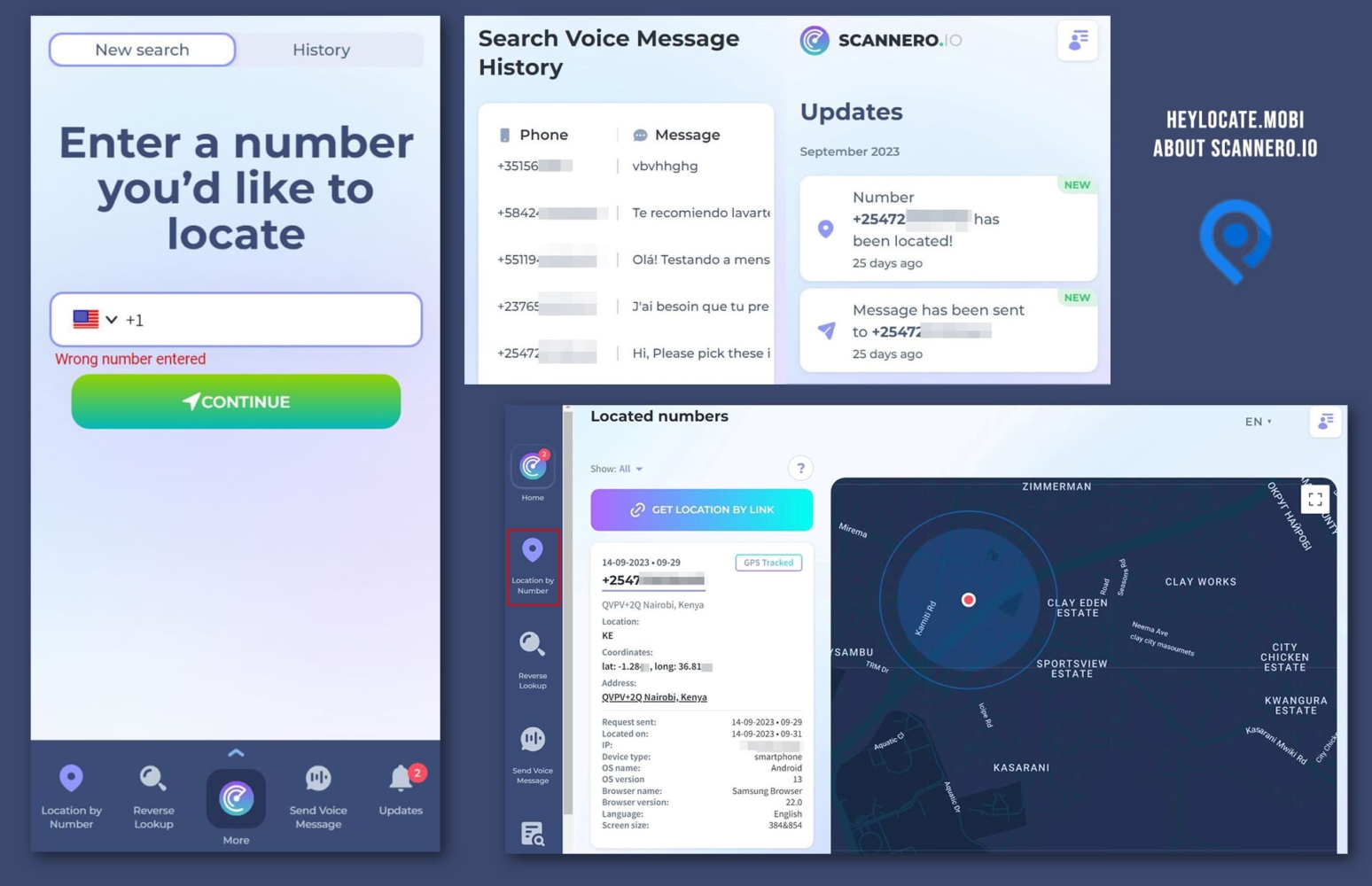 Unlike Glympse, you don't need to install an app on your mobile device or the other person's phone. All you need to do is enter their phone number and write a personal message. After you hit send, Scannero will send them the message with a location link. It will then display the person's location on a map.
However, Scannero cannot track the person's live location without sending multiple texts. It's a great app when you want to know the whereabouts of a loved one that you don't need to track ETA or live location.
---
mSpy
mSpy is designed to monitor a phone's features. This means it can track the phone's location and features like text messages, calls, social media, and internet usage. mSpy requires that the app be installed on the monitored phone. It does not send location links. Instead, it sends the phone's location to an online dashboard you access after creating an account.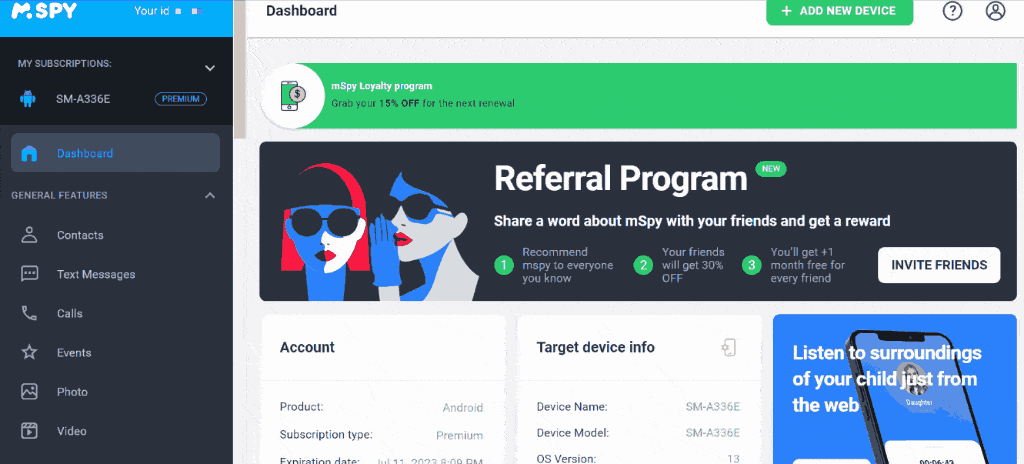 mSpy sends location updates every five minutes. It makes it possible to track the live location of the other person, just like with Glympse. In addition, mSpy has a geofence feature. You can set up safe and danger zones and get alerts if the target phone enters and leaves the geofence zones.
mSpy has a well-organized dashboard. You can track all the features you need, from browser history to keylogger, screen recorder, and applications on the target phone. This comprehensive app will help you track more than just location. I find it's the best for tracking teenagers' and employees' cell phones.
---
Glympse Vs. Scanner Vs. mSpy
So, let's compare Glympse with reviewed alternatives.
| Feature | Glympse | Scannero | mSpy |
| --- | --- | --- | --- |
| Location Sharing | + | – | – |
| Live Location Tracking | + | – | + |
| Geofence | – | – | + |
| Requires App Installation | – | – | + |
| Text messages monitoring | – | – | + |
| Calls monitoring | – | – | + |
| GPS alerts | + | – | – |
| Keylogger | – | – | + |
| Screen recorder | – | – | + |
| Internet monitoring | – | – | + |
| Social media monitoring | – | – | + |
| Hidden tracking | – | + | + |
| | Try Glympse | Try Scannero | Try mSpy |
Here's our full review and testing of Scannero and mSpy on the HeyLocate blog:
Glympse Pros and Cons
Glympse advantages and disadvantages are listed below.
Pros:
shares location temporarily;
you don't need an app to receive a location-tracking link;
shows traffic overlay to estimate accurate ETA;
uses Glympse public tags to share location along events.
Cons:
may not display location accurately from time to time;
lacks instructions to help new users familiarize with its features;
can't track location anonymously.
---
Conclusion
Glympse is a great location-sharing app. It enhances safety while traveling by sharing location with friends and family members. Still, some alternatives offer more features.
Scannero does not require installing an app on both devices, while mSpy can track all the features on a target gadget. Besides, these two allow anonymous tracking in contrast to Glympse. Now, choose what you need.
Frequently Asked Questions (FAQs)