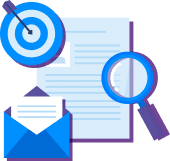 What is a Gmail Lookup?
A Reverse Gmail lookup shows the name and social profiles of any accessible email owner.
This is a great reverse lookup search to learn more about a Gmail account to protect yourself from email scammers or add to your contact list. It also assists you in figuring out who is contacting you.